We are on a mad dash to the finish line. I have lists upon lists of things to check, confirm and order. I cannot believe we are only 4 weeks away! I am excited to announce that the invitations are all mailed out, which is probably why you are visiting our wedding website.  We had quite the debacle trying to get the invitations printed. In the end everything worked out with Copies 4 Less in Manhattan who came to our rescue and had the invitations printed and cut the same day we took them in; I look forward to working with them on the wedding programs.
Last weekend we had a wonderful Couples Shower in Sharon. It was so nice to meet some the women of Sharon that I have heard so much about through the years. We are so lucky to have so many people supporting us during this time. Some close friends and I celebrated my Bachelorette party in Wichita over the weekend. It was very fun! Aaron and his fellas will be going out this weekend to Kansas City, I hope they behave themselves. 😉
Aaron and I have plenty of decisions left to make. It is so fun seeing all of the pieces of what will make our day unique floating around the house. My grandma Ruby Poe has started assembling the bridesmaid's dresses and they are more perfect than I could have imagined. This weekend Holly and I will are taking my rings into be resized and soldered together. I finally ordered Aaron's ring today, hopefully it is the right size.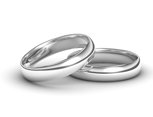 Aaron and I booked our honeymoon to JAMAICA! We will be staying at the Couples Tower Isle resort in Ocho Rios, Jamaica! We can't wait!
The next few weeks are going to fly by and I cannot wait till September 25. We have so many reasons to be excited, I am most looking forward to seeing family and friends and of course taking this next step in our lives together.
See ya soon!